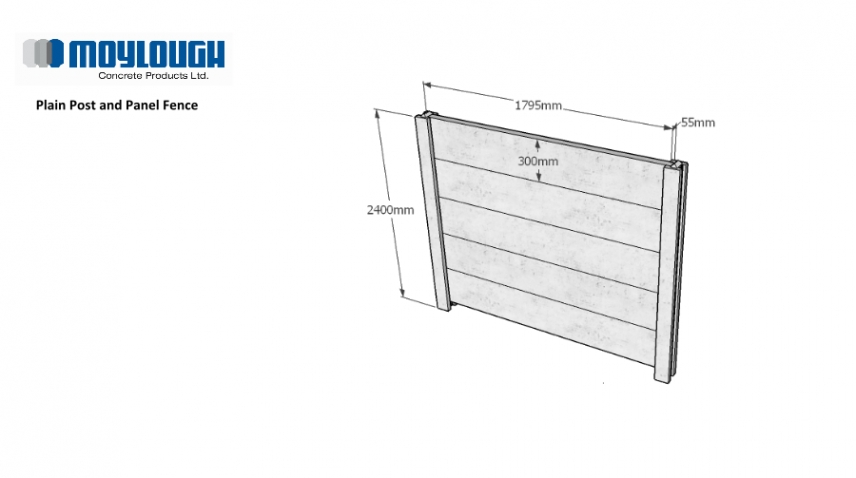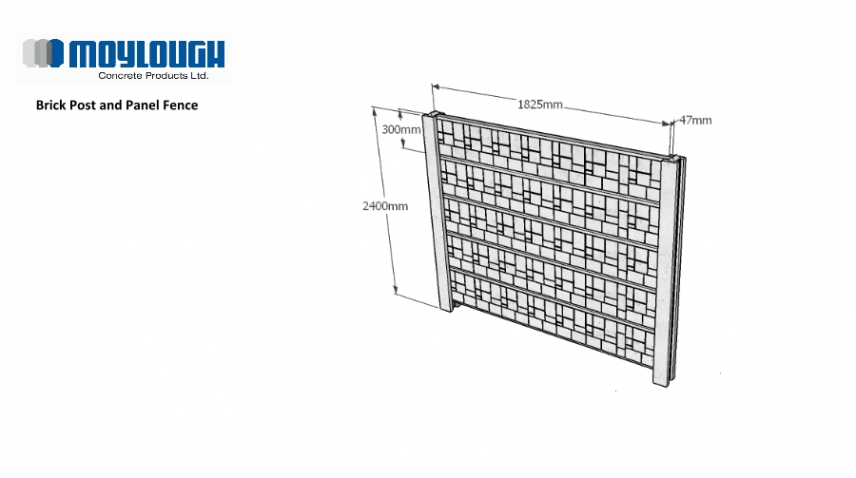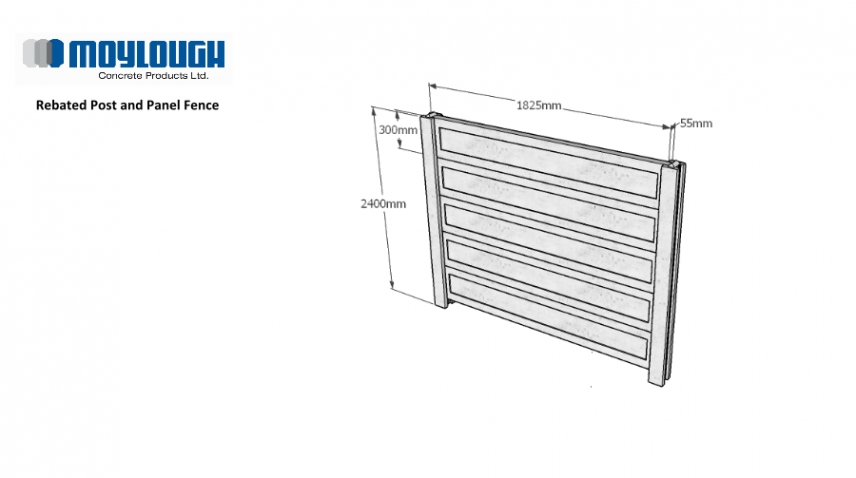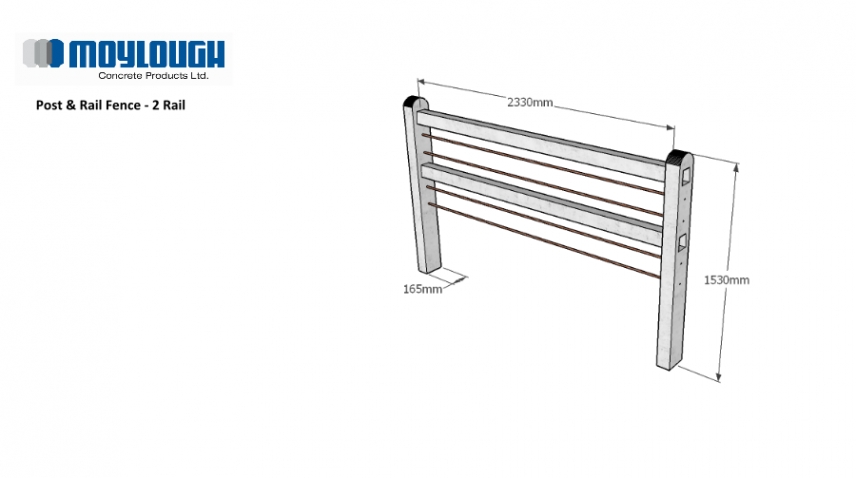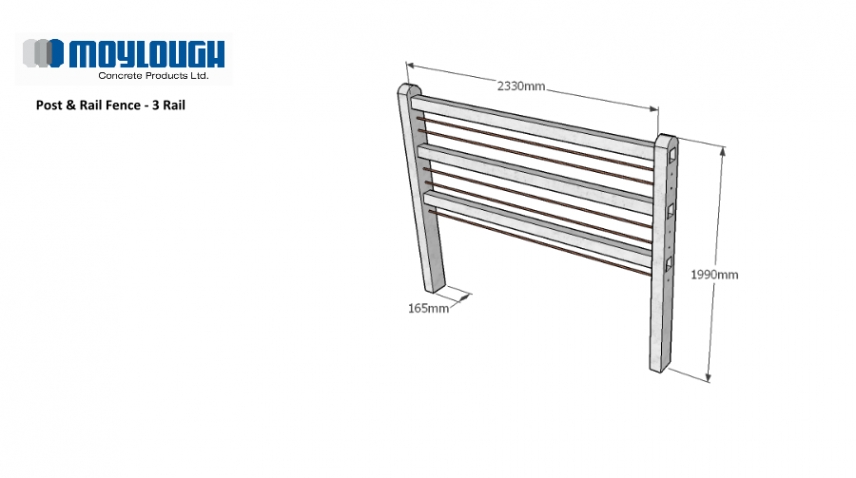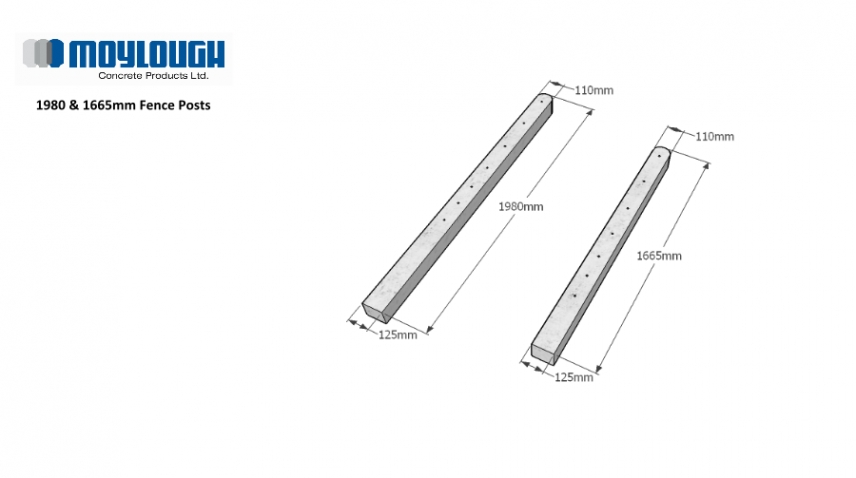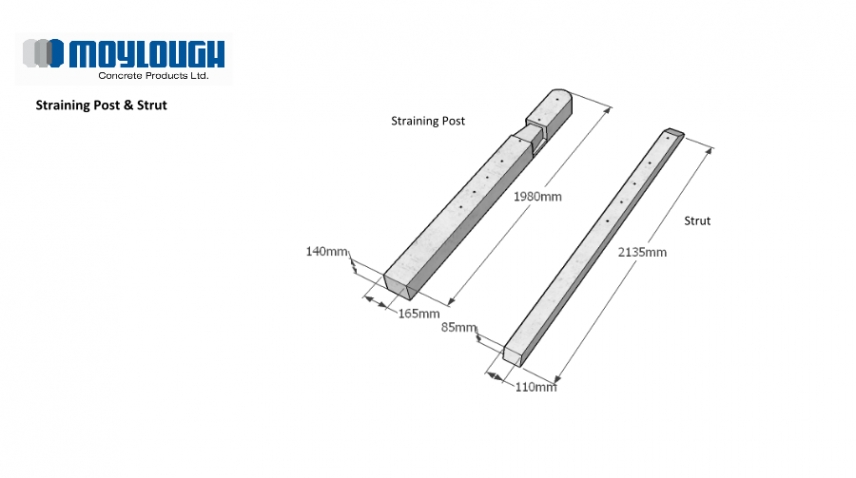 Moylough Concrete Products manufacture a wide range of Concrete Fence Products suitable for domestic, commercial and agricultural use. They are affordable, durable as well as versatile and are made to the highest and relevant standards under strict quality control guidelines.
Post and Panel Fencing
This type of fencing is affordable, durable and easy to maintain and is most commonly used in domestic dwellings as boundary walls. Post and panel fencing provides privacy, security and is ideal for gardens as they can be installed very quickly compared to traditional block walls. Although it is mainly used for garden walls, post and panel fencing is also used for commercial and agricultural properties. Our panels are available in 3 designs: Plain, Brick and Rebated.
Plain Post and Panel Fence
Brick Post and Panel Fence
Rebated Post and Panel Fence
Post and Rail Fencing
Our concrete post and rail fencing is an affordable, durable and easy to install option for large gardens, site boundaries and agricultural land. Due to them being concrete they are virtually maintenance free and are manufactured to the highest standards resulting in a consistency and uniformity along their entire length. Our post and rail fencing is available in 2 rail and 3 rail.
Post and Rail Fence – 2 Rail
Post and Rail Fence – 3 Rail
Chainlink/Farm Fencing
Our concrete fence posts are an affordable, durable and simple fencing solution for farms, commercial properties and site boundaries. The intermediate posts are called Inters, and these maintain the linear orientation of the wire. Strainer posts, which maintain the tensile pressure on the wire are used at every tenth post and every corner. The strainers are supported by two Strut posts. Gate posts are also available, and these are similar to strainer posts in size but they have a notch for hanging gates.
1980mm & 1665mm Fence Posts
Sample of Fence Posts
Strainer & Strut Fence Posts