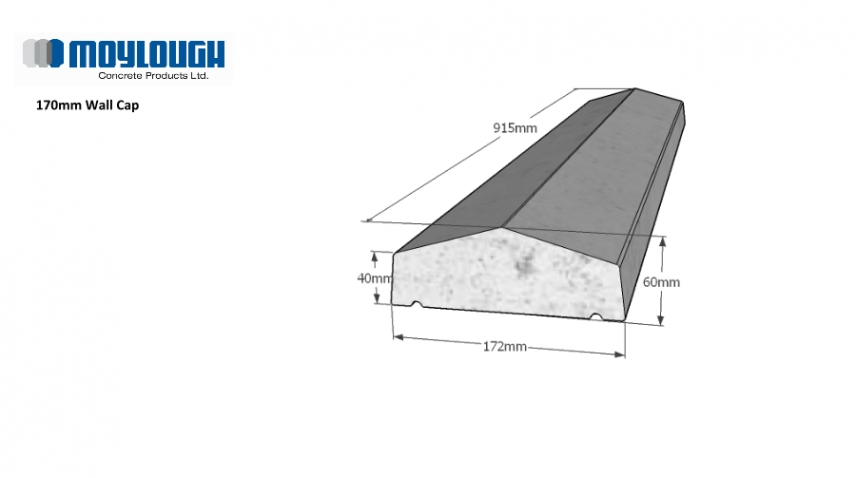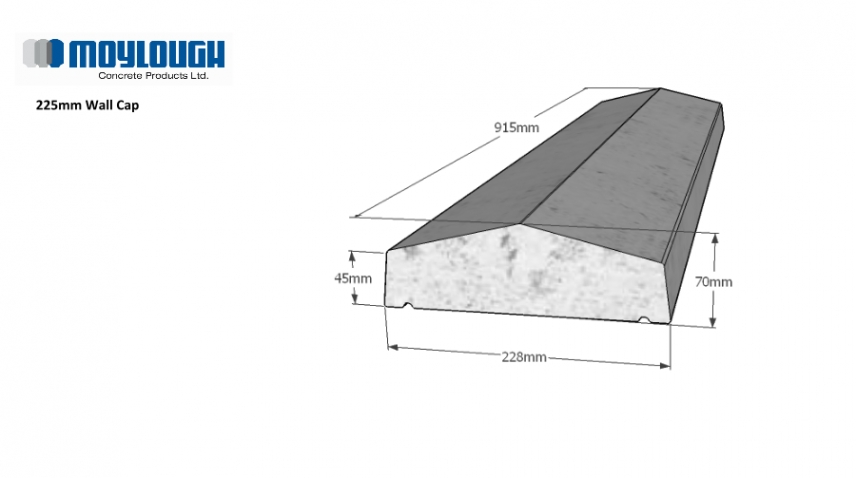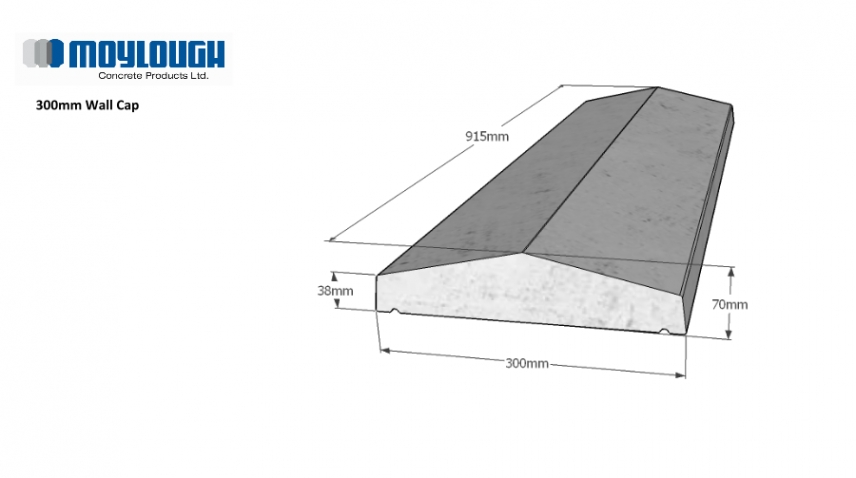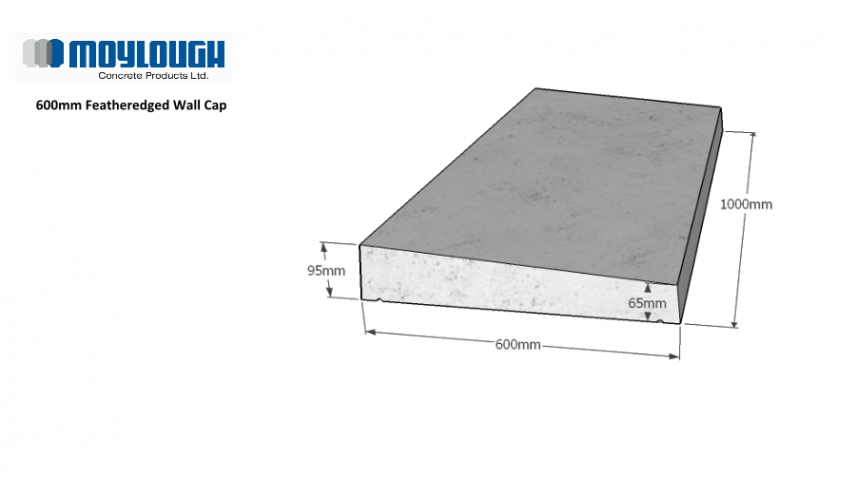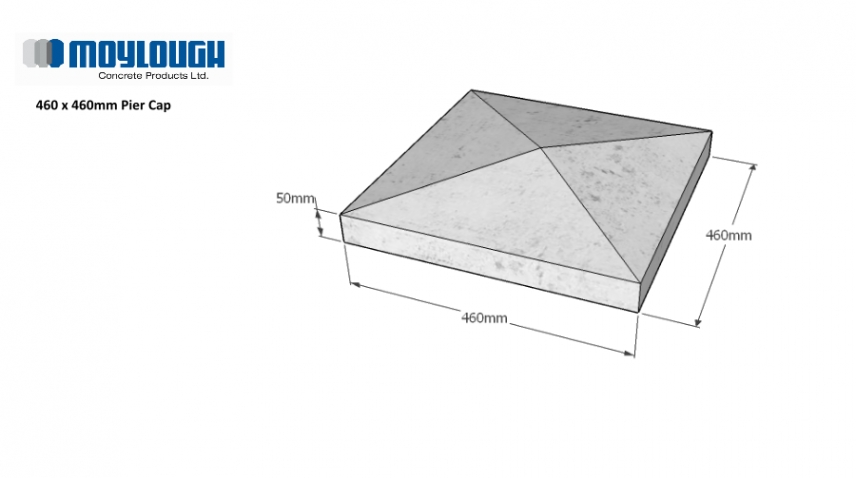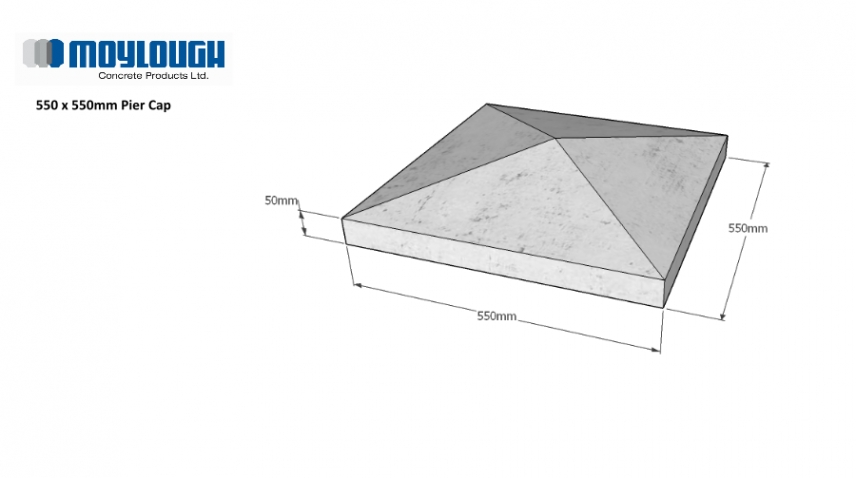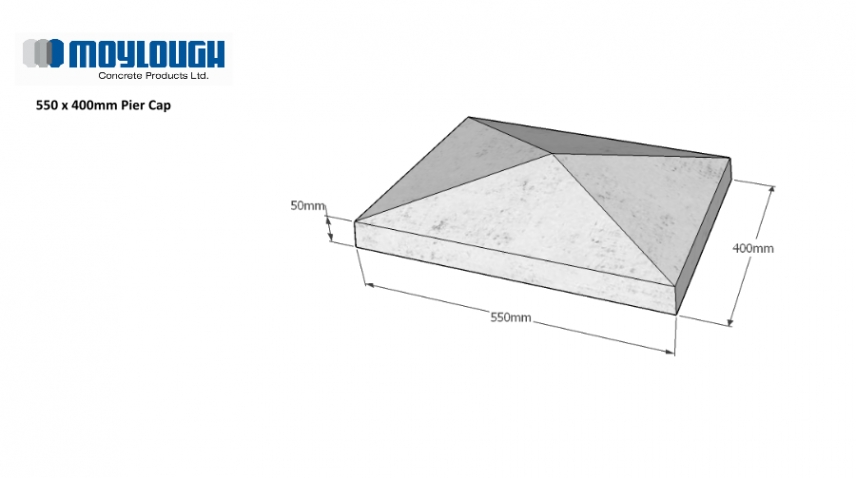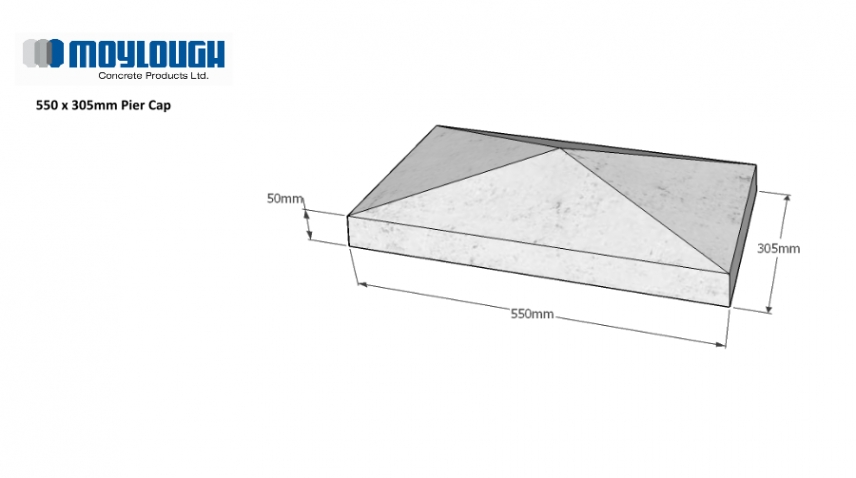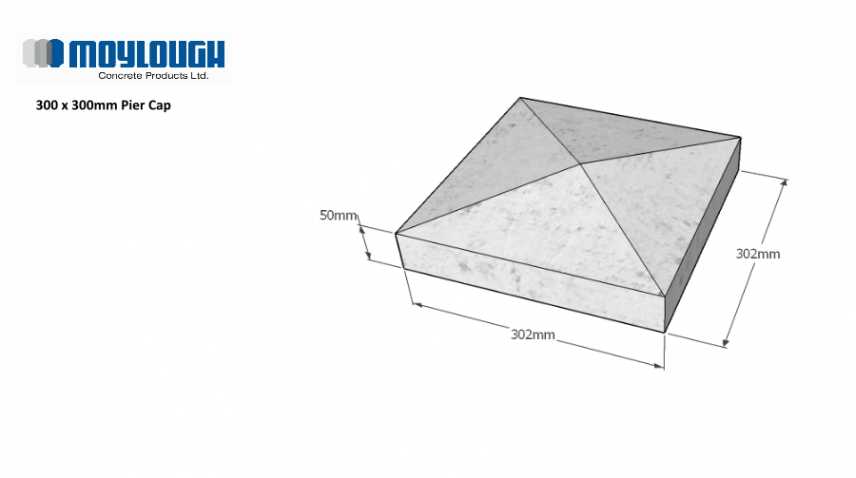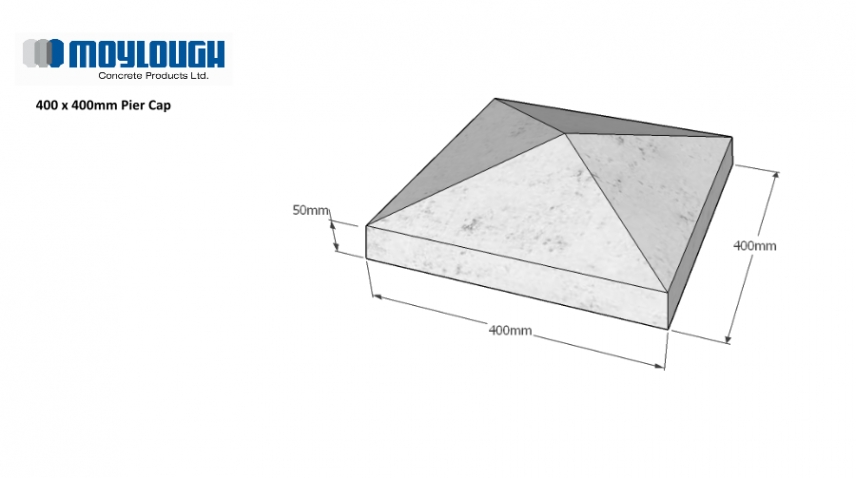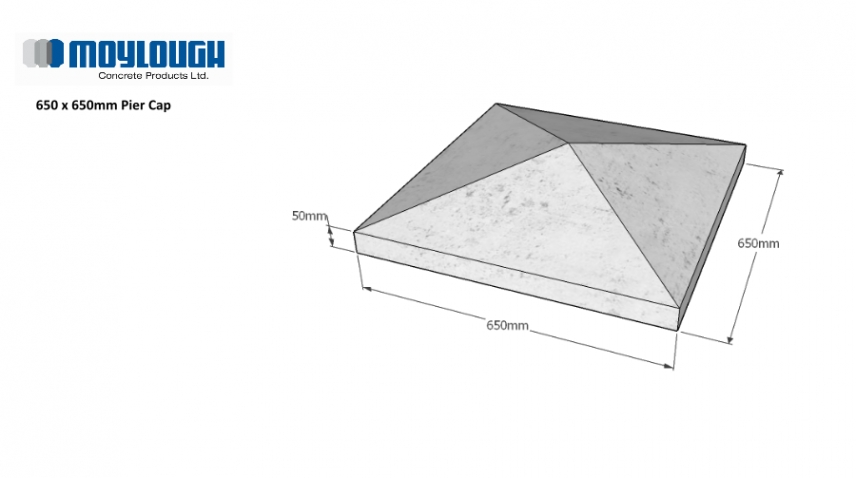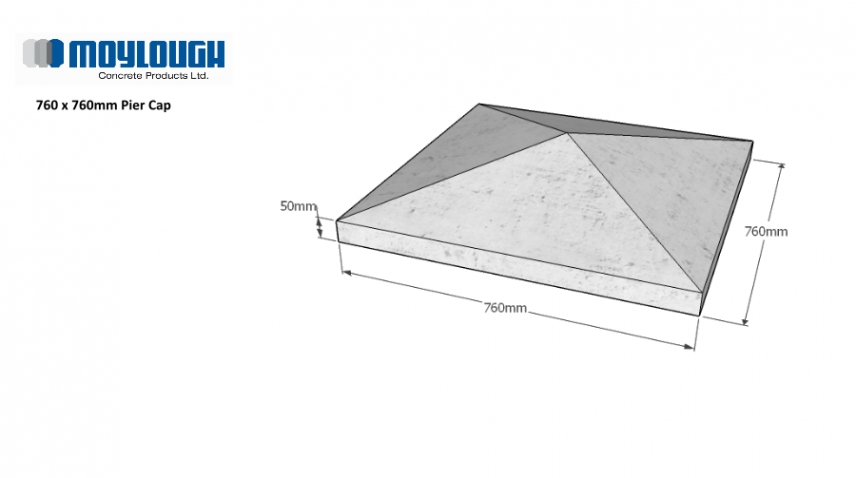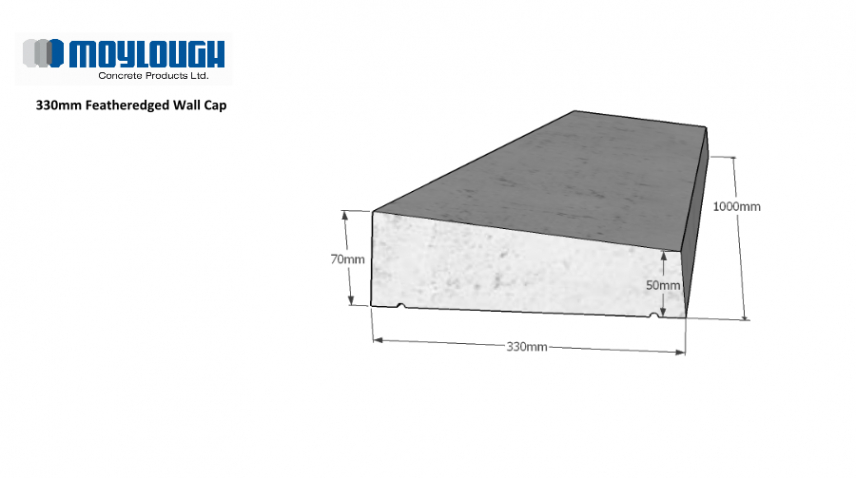 Moylough Concrete Products offer a wide range of sizes and types of wall and pier caps, all made to the highest and relevant standards under strict quality control guidelines. We have capping to suit traditional block walls, parapet walls or walls with stone cladding. Our wall and pier caps are an affordable, durable and attractive way to finish off your garden or boundary walls.
Wall Capping
Saddleback Wall Caps: the traditional type of wall cap that peaks in the middle and lets rainwater run off both directions from the wall. It is the most common wall cap used on traditional block walls. For those looking for an alternative to the standard Saddleback caps we also manufacture Georgian style wall caps.
170mm Wall Cap
225mm Wall Cap
300mm Wall Cap
200mm Georgian Wall Cap
250mm Georgian Wall Cap
Featheredged Wall Caps: this type of wall cap slopes from one side to the other, letting the rainwater run off in one direction. These are most commonly found on parapet walls, such as on roofs and balconies, but they can also be used on traditional block walls as an alternative to saddleback wall caps.
330mm Featheredged Wall Cap
400mm Featheredged Wall Cap
500mm Featheredged Wall Cap
600mm Featheredged Wall Cap
Pier Capping: We offer a wide range of sizes of pier caps, all of which are durable, attractive and made to the highest standards. Most of our pier caps peak in the middle and let the rainwater run off in four directions, although we do have a Flat Top Georgian Pier Cap available as an alternative to the standard cap (contact us for further details).
300 x 300mm Pier Cap
400 x 400mm Pier Cap
460 x 460mm Pier Cap
550 x 550mm Pier Cap
550 x 400mm Pier Cap
550 x 305mm Pier Cap
650 x 650mm Pier Cap
760 x 760mm Pier Cap
550 x 550mm Georgian Pier Cap
550 x 550mm Bishops Hat Pier Cap
Also Available in Capping
200mm Round Top Wall Cap
550 x 550mm Round Top Pier Cap